Join professional dancer, entrepreneur, and women's empowerment coach Samantha Jo Harvey for weekly motivation and practical tools and tips to let go of your blocks, step into your power, and OWN that you are WORTHY of having EVERYTHING you want in your life, business, and relationships.
Episodes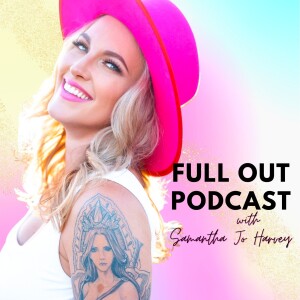 Wednesday Apr 20, 2022
Wednesday Apr 20, 2022
A quick mindset shift around 'haters' online...Keep doin you sister, you're up to big things so OF COURSE you're gonna trigger people. xo.
Say hi: @samanthajoharvey
Join Sam and guest Alexa Silvaggio in a conversation on:
-Authenticity
-Being on purpose without pushing
-Numbing v Savoring
-Effort v ease
-Embodiment as the great healer
-Treat v treatment
-Grief and the death of her mom
-How to surrender
-The importance of connection
-Being a CEO
Say hi: @samanthajoharvey
Guest bio: Alexa Silvaggio is a wellness entrepreneur based in Los Angeles.  She is a teacher, writer, podcast host, retreat leader and CEO of Ritch Chocolate Rituals, a mindfulness chocolate brand.  She encourages you to cultivate a more loving relationship with your body, and self, through all she teaches. She would love to connect with you!
Connect: @alexasilvaggio 
Need some inspiration to connect with yourself and return to the truth of your feminine essence (you know- that sexy, sultry, self-loving, fully expressed version of you)? Download Sam's free 7-day guide Spicy Sexy Self-Love. 
Join our free Full Out FB Community.
We love ratings + reviews! xo.