Join professional dancer, entrepreneur, and women's empowerment coach Samantha Jo Harvey for weekly motivation and practical tools and tips to let go of your blocks, step into your power, and OWN that you are WORTHY of having EVERYTHING you want in your life, business, and relationships.
Episodes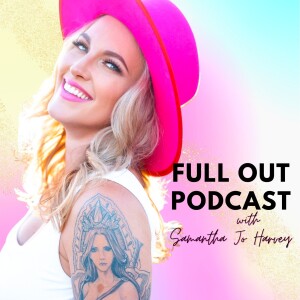 Wednesday Jul 27, 2022
Wednesday Jul 27, 2022
What I learned from taking pole dance classes! Didn't say this in the episode, but I am truly amazed by how many women have messaged me about them gaining the courage to go find a pole class after they saw me post about it. GO QUEENS GO! 
Let's connect on IG: @samanthajoharvey
2023 your most confident, freeing and fulfilling year. 
Doors open for IGNITE, your 12-week roadmap to:
✔️Claim + ask for what you want in your health,  career + relationships
✔️Strengthen intimacy and connection with your self + partner
✔️Stop people pleasing and stuffing down your needs
✔️Set boundaries w/o feeling bitchy
✔️Full body workout programming based on your cycle
✔️Flexible meal planning to meet YOUR specific goals
For the woman who's done the work and is ready for expansion (in her bedroom, body, and bank account), SEX MONEY MAGIC, the 4-month mastermind is accepting applications. 
SEX MONEY MAGIC is the 4-month mastermind designed with guest experts to expand you in sensuality, sexuality, pleasure, wealth mindset, wealth management, investing, human design, intuition and more. 
Let's connect on IG: @samanthajoharvey
Need some inspiration to connect with yourself and return to the truth of your feminine essence (you know- that sexy, sultry, self-loving, fully expressed version of you)? Download Sam's free 7-day guide Spicy Sexy Self-Love. 
Join our free Full Out FB Community.
We love ratings and reviews!
xo.